Day 23:
Yes, our family got sucked into the Elf on the Shelf. It's absolutely fun. We love seeing JJ's expressions when he wakes up to find Sneak (the elf) doing something outrageous.
This post may contain affiliate links, please see my disclosure for more information.
Our elf, Sneaky
We began the Elf on the Shelf tradition last Christmas when he turned four. We thought that he was old enough now to participate and truly appreciate what the elf was doing. I love watching him wake up every morning searching for him, trying to see what shenanigans Sneaky the elf is doing.
I love how unique and fun my husband makes it when it's his turn. He's had Sneaky tied up and dragged up the wall by little toy soldiers–I guess they were tired of his little shenanigans. Or playing gold fish with JJ's stack of cards with dinosaurs and some cheesy fishies.
This year we bought the kit that has a bunch of awesome accessories: hooks, boots with suction cups on the bottom, rope, and a book full of ideas. He's been loving it even more and more.
Christmas Movies
We have a list of favorite Christmas movies we watch throughout the month of December. We've added another movie from Netflix this year and that one is called The Christmas Chronicles with Kurt Russell. Very fun and very cute. I definitely recommend it!
My husband and I grew up watching Home Alone, Home Alone 2: Lost in New York, A Christmas Story, Christmas Vacation, and Jingle All the Way. I love watching these said movies with JJ, and love watching his face light up. It's so awesome to share with him a piece of our childhood.
We also watch:
I've started watching Cheesy Christmas movies on Netflix as well. I know, I know. I don't know who I am anymore! I enjoyed watching The Princess Switch, Christmas Inheritance, and The Christmas Prince.


Christmas Pajamas & Presents Christmas Eve
Every year we buy the boys Christmas pajamas for the big day. We usually have them wear it Christmas Eve as they open one present each. I got a striped footie pajama for Christmas last year that I will be adding to the tradition.
My husband wears this sock monkey footie pajama, poor man. It's so thick and makes him sweat. That and he must've grown taller since first purchasing it because his feet are breaking through the seams. The sock monkey pajama is our oldest's favorite pajama for my husband.
Related: Leveret Pajama Review
In the past we would make a Christmas Eve box for the children to open on Christmas Eve. Inside it would have small toys, a movie, hot chocolate pack, and a pair of pajamas. This year we will be spending Christmas Eve at my brother-in-law's house and opening one present there with his family. We are excited to start new traditions!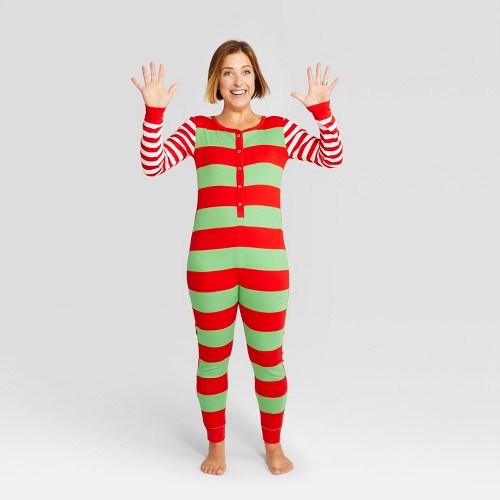 Baking
I bake every year for Christmas Eve. I inherited a cute cookie plate from our Aunt Janet a couple years back from a Cookies Exchange party. I've been using it to place our cookies from Santa since! We've also purchased a Milk for Santa ceramic bottle to place next to the cookies as well.
I remember the first time we did it JJ got so upset that Santa ate the cookies. He was excited to put them out but didn't realize Santa would be eating them, it was too funny. He quickly got over it once we started opening presents! We also kick back with some hot chocolate! I hope to continue these traditions for many years to come.
What do you do for Christmas?